GO CAPITAL is a committed and responsible investor. We are involved with numerous initiatives and associations promoting actions that foster social responsibility.
GO CAPITAL is a member of FRANCE INVEST, signatory of the PRI (Principle for Responsible Investment), and a sponsor of the PROGREFFE foundation.

We are aware of the importance of issues involving the environment, employment, and governance, and we commit to :
Establish efficient policies as responsible investorsby paying particular attention, in our decision-making, to contribute to good governance, to the social and environmental impact of companies, and to the creation of sustainable local jobs.
Increase the involvement of all our partners with CSE through numerous actions to raise awareness.
Reduce our direct environmental footprint by accelerating and expanding already existing measures. (Reduction of paper and energy consumption, optimization of work-related trips, etc.)
Increase the diffusion and exchange of CSE best practices (e.g. comparables, networking), in order to promote the competitiveness of companies as they transition to new models for the creation of value; and continue measures to train and raise awareness among entrepreneurs in CSE.
A company that puts people first. Our human resources policy brings together a community of collaborators with diverse backgrounds and multiple skills around a strong, clear corporate culture.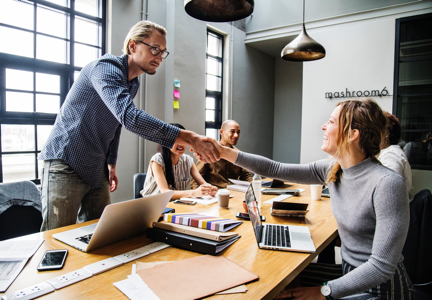 Beyond direct ESG impact, GO CAPITAL guarantees to take ESG stakes into consideration in its best practices. To that end, GO CAPITAL prioritizes investments in sectors and fields with high ESG stakes.
Tools will be provided to assess ESG risks, and partners with administrative roles will be especially vigilant about their impact.