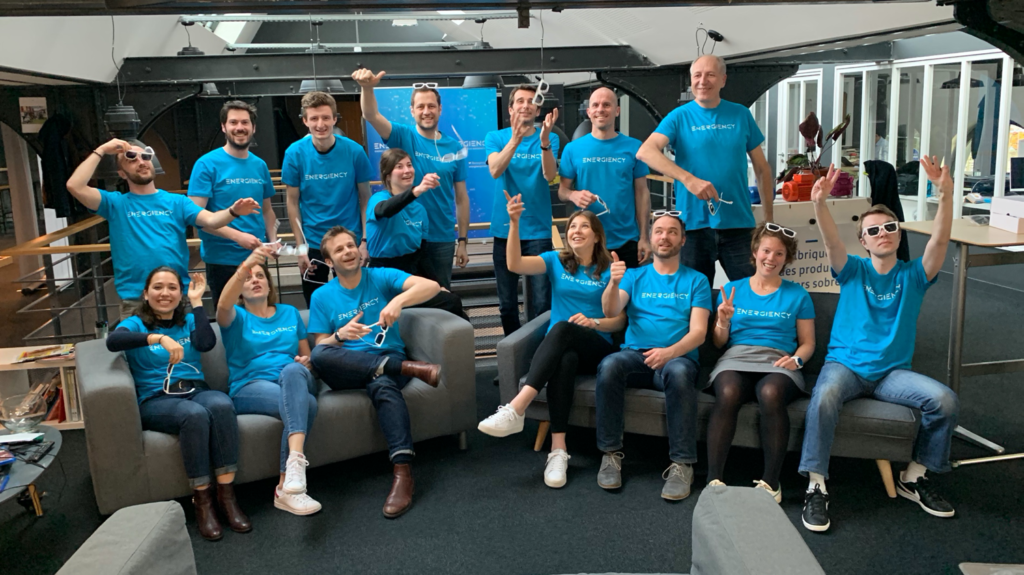 March 10th, 2020 – Energiency, a French scale-up company developing artificial intelligence solutions in the field of energy performance for Industry, completes a Series-A round of financing of €4.5 million from Encevo Group alongside historical shareholders ISAI, Go Capital, West Web Valley, InnoEnergy and 50 Partners. This Series A round is aimed to further fuel growth after a Seed round of €2.7 million in 2017.
Founded in 2013 and operated by a team of 20 employees, Energiency analyzes in real time data available in industrial plants to detect and render energy / CO2 savings possible in industry.
Energiency's technology has already been rolled out in Europe and Asia by industrial leaders such as ArcelorMittal, Solvay and SKF. This second round of financing will enable Energiency to rapidly double its team, expand its product range towards demand response and accelerate its international deployment.
Arnaud Legrand, CEO and founder of Energiency: " The advent of Industry 4.0 technologies is today a unique opportunity for major industrial groups to achieve the digital transformation of their core business while significantly reducing their impact on climate change. Encevo's support is a real asset to enable Energiency to accelerate and have significant impact at i international scale. »
Claude Seywert, CEO and Nicolas Milerioux, Head of Venture Capital of Encevo added: " We are very keen to join this team and a group of like-minded investors to lay the foundations for the next phase of Energiency's growth. In our regions, the technological capabilities and recognized know-how of Energiency will enable our industrial customers to maximize the value from their
operations, whilst stimulating a smarter, greener energy use and delivering a substantial contribution to the overall energy efficiency"