ACTICOR BIOTECH raises €7M in addition to its series B financing, now completed at €22,3M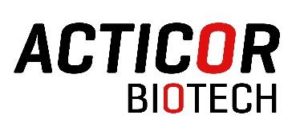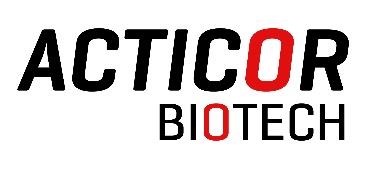 Acticor Biotech, a clinical stage biotechnology company involved in the acute phase of thrombotic diseases, including acute ischemic stroke, today announced that it has raised €7 million in addition to its Series B which is now completed at €22,3 million. This additional funding will enable the company to expand ACTIMIS, a phase II trial in acute ischemic stroke with its lead candidate glenzocimab (ACT017) in the US.
The financing was led by a new investor Go Capital. Existing investors Newton BioCapital, CapDecisif Management and Anaxago also participated into this additional funding.
Simultaneously as closing its Series B financing, Acticor Biotech acquired 100% of AVCare's shares. AVCare is a start-up diagnostic company, founded by Pr. Serge Timsit and Jean-Marc Herbert and financed by SATT Ouest Valorisation and Go Capital, which is developing a stroke blood biomarker. Acticor Biotech and SATT Ouest Valorisation enter into a sub-licensing agreement which gave worldwide rights to Acticor to develop and exploit the stroke biomarker.
Leila Nicolas, Investment Director of Go Capital will now join the Board of Directors of Acticor Biotech and she commented: "It was a very good opportunity for AVCare to be integrated into a promising biotech such as Acticor. We are also excited to participate into the financing of Acticor Biotech and look forward to getting the results of the phase II clinical development in acute ischemic stroke as well as expanding it into the US."
Gilles Avenard, President of Acticor Biotech, added: "We are delighted to have raised additional equity from specialised healthcare investors who will enable us to expand our ongoing Phase II, ACTIMIS, in the US. Our pre-IND consultation with the FDA in the summer was encouraging enough to take the decision to file an IND in the coming months."
For the closing of the series B financing, Agile Capital Markets acted as financial advisors for Acticor Biotech.
For more information, go to: https://acticor-biotech.com/