UBIPLUG RAISES €800,000 IN FIRST FUNDRAISING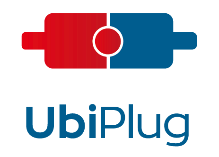 Caen, 1 October 2020.
UbiPlug, a young company in the field of medical technologies based in Caen, was founded in 2017 by Dr. Sylvain Thunder (President) and Eric Jean (Managing Director). It conceives, develops and markets innovative medical devices designed to reduce infections in the field of hemodialysis. Initially financed by its founding members and Business Angels, the company raised €800,000 thanks to an initial fundraising with a financing round led by GO CAPITAL, with the participation of NCI (WaterStart Capital) and Caisse d'Epargne Normandie. This fundraising will be supplemented by French and European public aid, and especially by Bpifrance, amounting to 1 million euros.
These funds will allow UbiPlug to accelerate the industrialization of its products and to finalize the regulatory procedures necessary to launch its first product on the market, "uPlug," expected in September 2021.
AN INNOVATIVE DEVICE TO IMPROVE HEMODIALYSIS TREATMENT AND DEVELOP HOME CARE
"UPlug" is a single use connector allowing a simplified and secure connection between the patient and the hemodialysis machine. The device, with its system of patented valves, was designed to reduce the number of infections in patients treated with hemodialysis, and to facilitate a home installation of the treatment of end-stage renal failure by hemodialysis.
The technology developed by UbiPlug allows caregivers to connect the hemodialysis machine to the patient without any direct contact between their hands and potential zones of contamination. The benefits of this technology are numerous: uPlug will reduce by at least 50% the infections affecting patients being treated by hemodialysis, and lower the mortality rate as well as the cost of the treatment for healthcare systems.
A partner of UbiPlug since its creation, the company Air Liquide will distribute its products through its Meditor subsidiary. Meditor is a French lead distributor of dialysis membranes, and will thus supplement its offer with the Uplug innovative device.
"After three years of development, we are thrilled to welcome these new financial partners at UbiPlug's capital; it will be an undeniable asset to accelerate the development of our company's project," commented Dr. Sylvain Thuaudet and Eric Jean, UbiPlug's founders.
"The high technicality of the device developed by UbliPlug, paired with its simplicity of use and the benefits it brings to patients and caregivers, convinced us to get involved and to invest in it through our seed capital fund GO CAPITAL Amorçage II," added Bruno Guicheux, Investment Director at GO CAPITAL.
"Hemodialysis is an especially heavy and difficult treatment for the affected patients. UBIPLUG's innovation, which relies on a proprietary technology, matches the profile of medical technologies with high added values that we support," remarked Yves Guiol, Director of WaterStart funds at NCI.
"Caisse d'Epargne Normandie is strategically looking at new opportunities with an open mind, and wishes to become a lead actor in regional investments in the field of innovation with a strong impact potential (#techforgood): the innovation developed by Dr. Sylvain Thuaudet and Eric Jean, because it improves the living conditions and the care provided to patients of hemodialysis, upholds our values," concluded Christophe Descos, a member of the management board in charge of the Finance division of Caisse d'Epargne Normandie, and the president of the Investment Committee.